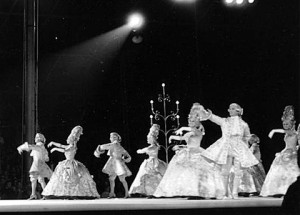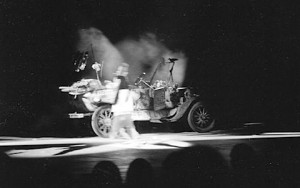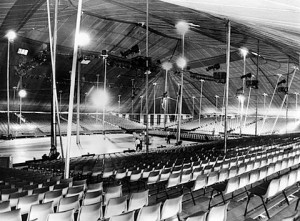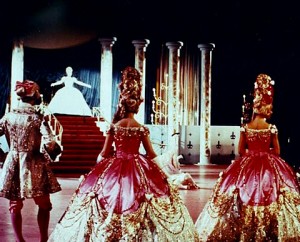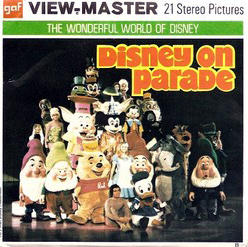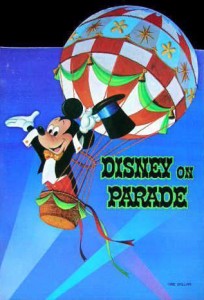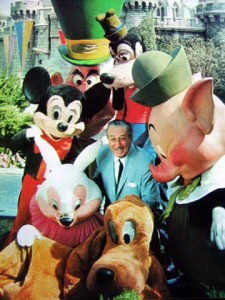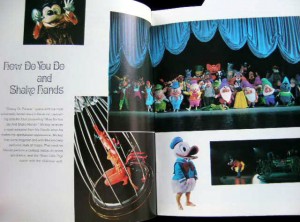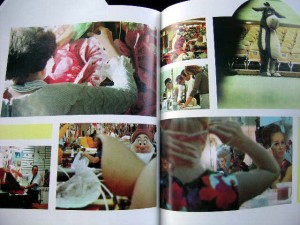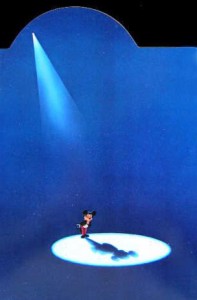 Wow, a blast from the past, i just found some photo's from when 'Disney on parade' visited Australia in the early 1970's, this is amazing, as it's my first memory of an 'Event', this was probably the first live show i had been too.
My memory is sketchy, i do remember my mum, and sister Rhonda took myself, and my niece Michelle. I recall driving to the huge park opposite the Hordern Pavillion in Sydney, the big top stood before us, which i later found out came from the Bullens circus (another early memory I have are the Sunday drives, and frequent visits to 'Bullens animal world' in Arcacia, amazing times, driving, and walking around lions and tigers).
Like most kids i had a healthy love of Disney, i sat goggle eyed before the tv every afternoon watching the 'Mouse factory', i had the cassette from the show which featured 'Minnies Yoo Hoo', and i played it until it literally fell to pieces.
The photo above, inside the empty Big Top, is taken from the side we were sitting, tho our tickets were more to the middle, perhaps the beginnings of my lifelong passion, and demand, for nothing but the best seats in the house. The costumes were amazing, and most vividly I remember the Cinderella segment, where at the end the house lights dimmed, and all the dresses lit up with thousands of fairy lights.
Both Michelle and I were lucky enough to be treated with a souvenir program, as i moistened a finger and flipped through the pages, one image stood out amongst all others, and that was a photo of the costume room, and seamstresses doubled over their Pfaff sewing machines, with bobbin after bobbin of cotton thread, i honestly feel that day saw the first fermenting bubbles of the proud Queen i would grow up to be, how could anything other than that have happened, Disney, Fairy lights, Costumes, Pfaffs, my destiny was written in the glitter on the floor.
The morning after the Sydney Gay and Lesbian Mardi Gras party, you exit just across from where 'Disney on parade' was staged all those years ago. Leaving the Mardi Gras party, quite often walking like Goofy, and talking like Porky pig (I know Porky isn't Disney, but in a world of genetic engineering, it's not such a stretch of the imagination to consider Porky an honorary Disney character) it does strange things to ones mind, and memory, to be cast back so far, to a time and place far more innocent.
After this exposure to 'Disney on parade' I became Disney mad, I collected probably hundreds of Disney comics, and much to my regret, swapped them years later, probably for a porn magazine or something. As people do, I changed and kind of grew out of my Disney passion, only to have it reignited years later by my friend Adam.
I had changed an awful lot since I last sat down and squeaked out 'Minnies Yoo Hoo', but the basic element of what I loved about Disney, childlike innocence and wonder, was still in me, tho buried deep after a lifetime of experiences to jade one to the core, but it was there, in a little pocket that I found without too much trouble.
In 2005 I got to visit Disneyland, that was, and up to now, still is the happiest time of my life, it was a time of wonder, joy, happiness, achievement, reflection and clarity.
Walking down main street Disneyland I was transported back to being that little kid, in his jarmies, sitting in front of the Rank Arena colour TV watching 'The Mouse Factory', and 'Sunday night Disney', where the opening titles showed footage of the very place I was now walking as a grown, and fulfilled man. I really did feel innocent, and childlike, free and full of wonder, and I now realize it's healthy for adults to retain a little childlike wonder.
As I travelled through the park all sorts of people, and nationalities crossed my path, I have a vivid memory of a big biker dude walking along wearing Micky Mouse ears, and he too had a big smile on his face.
With my eyes like saucers I came upon Tinkerbells castle, I walked in and gazed around in open mouthed awe, and then farted, which for me was the perfect marriage of the little Greg, and the Greg of now, someone who has the need to occasionally sully the pure waters, but with a sense of childlike wonder.
Later that evening as I watched Tinkerbell fly out of her castle (I'm sure I saw her give a little cough) fireworks filled the sky, the song 'When you wish upon a star' filled the air, and faux snow fell from above, and from my eyes fell tears. I believe at that very moment, the stars aligned as Tinkerbell danced around them, and I was the happiest man on earth.