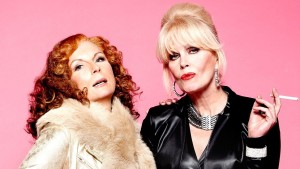 I feel very ill at ease about this. Ab Fab was classic for the first three series, but season four was wretchedly dark and just plain nasty.
There have been fleeting moments of redemption and greatness since, but it has teetered from the perfection of the earlier seasons.
The 'Kath and Kim' movie scared me so badly, forever causing me to feel fear whenever television comedy transfers to the big screen. 'Kath and Kimderalla' was so monstrously base, desperate and unfunny, and woefully bad, that it caused me to have a violent reaction against myself.
I just hope Jennifer Saunders has learned from that (in my opinion) really awful movie.