MISS MARILYN: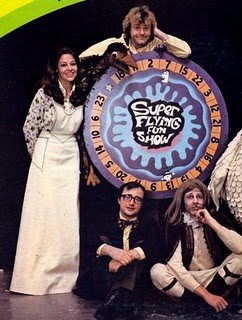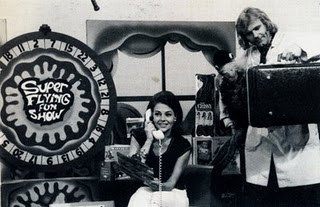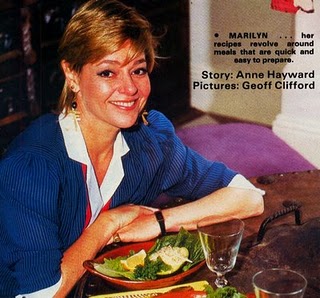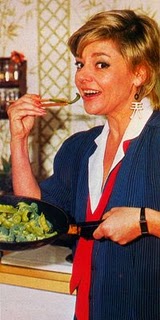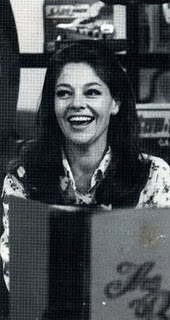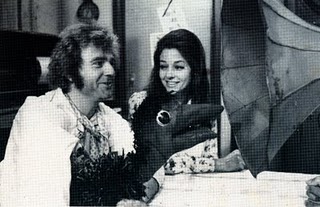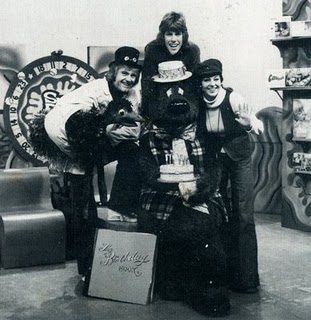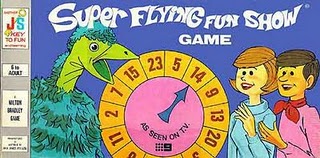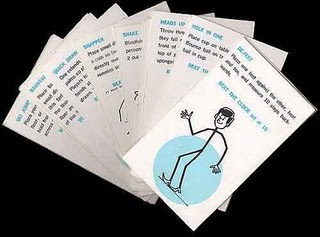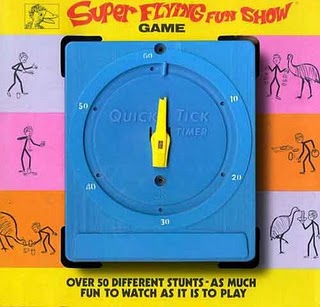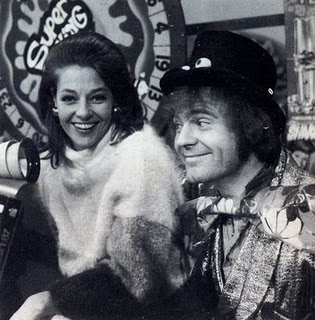 The scanner in the 'Tingle Photo Laboratory' has been working overtime of late, the excavation of my photo collection continues and here we have a group of photo's from the set of 'The Super Flying Fun Show', i loved this show as a child and even had a little crush on Miss Marilyn, tho when i think about it i was actually obsessed with her perfectly manicured LOOOOONG finger nails, so long and perfect were these Krueger-esque claws that when she used to ring up the children for the prize wheel she would use a pen to stick in the phone dial instead of her finger like us plebs would do, i used to gasp in terror when Miss Marilyn plunged her hand into the bulging leather bag that sat beside her chair to pull out some lucky kids letter for her to call and and give them a chance on the wheel, not once did her finger ever come out of the bag with a traumatised nail.
The show had a cast of regulars including Marty And Emu (sort of a poor mans Rod Hull .. and if my memory serves me right Rod Hull started on this show and when he left they swapped him for Marty, come on oldies, who remembers this?) also starring was a giant cross promoting bird called 'Wing Ding', at the time there were chicken flavoured snacks called Wing Dings, cant remember if he talked or anything, also joining the cast was Smokey Dawson, and country and western singer who used to come on each Friday which i think was pet day and sing the classic 'A four legged friend'.
The show used to have little comedy shows in it, one was based on the Keystone cops, i think it was called 'Comedy Capers' and the theme song had the lyrics 'Comedy capers, comedy capers for rollicking, frollicking time' this featured Desmond Tester and Geoff Harvey before he picked up the baton for Mike Walsh.
So .. thats just about all i can remember, except i do recall the name of the Bruce Spence looking guy was 'Greg Bepper' .. why do i remember that when i cant remember what i ate last night?.