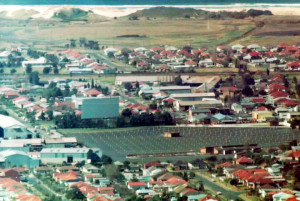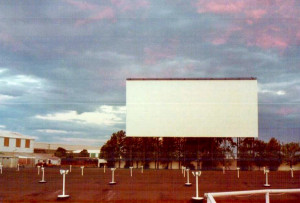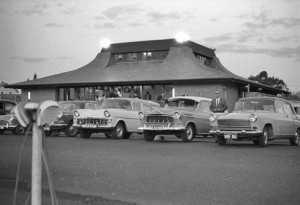 Lots of great memories from this place, it was our local drive in theatre. I can remember being smuggled in under a blanket, cowering on the floor of my brothers car. Another time trashy movie enabling sister Rhonda took me along, no doubt after my pleading, to watch 'Holiday on the buses'.
It was a cold, stormy, rainy night, and for some reason we went along in our jarmies, my sister accessorizing with pink fluffy slippers. the screen was impossible to see without using the cars (a fantastic blue Holden) windscreen wipers. At the end of the movie when we went to drive off we discovered the battery was flat. My poor sister, in her nighty and slippers had to traipse to the projection box and get help to have our car jump started.
What a legend eh?, i would have just fled and left the car. Tho traumatic for my sister, it payed off, as 'Holiday on the buses' is still one of my favorite movies ever.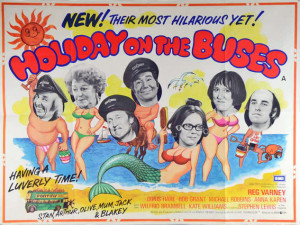 Southline drive in photo's courtesy of the Lost Wollongong Facebook group.