Its that time again where i feature some more of Mata Hairies stunning fashions, i grabbed these stills from my set of Lancelot Link dvd's, these are only from the first disc, later in the series i think the producers realised what a glamour they had in Marta, and thus started to dress her in some REALLY funky clothes i'll have these on the blog soon.
Photo (1) shows that Marta has been trained to sit with perfect poise, and check out the rock on her finger.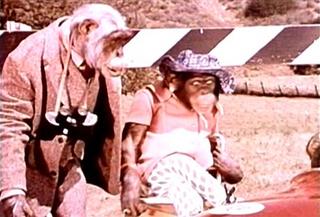 Photo (2) this ISNT Marta, but rather an extra from the show.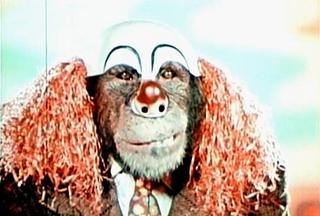 Photo (3) shows Marta can wear any colour, even watermellon, i seriously love her chic close cropped hairdo as well.
Photo (4) this is Marta in disguise as an airhostess, please take note of the wide banded watch which EVERYONE who is anyone is wearing these days, the white bangle is really set off by the dark fur.
Tags: Adelaide, Australia, Brisbane, Camp, DNA Magazine, Drag, Fair day, Food, Gay, Gold coast, Guys, Kings Cross, Lancelot Link, Lesbian, Lost Gay Sydney, Mardi Gras, Marta Hari, Melbourne, Men, Movies, Newtown, Porn, Retro, Sydney