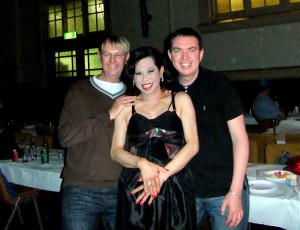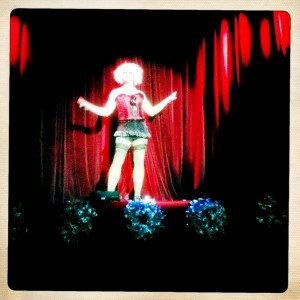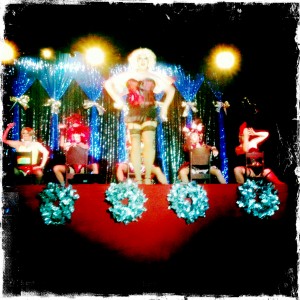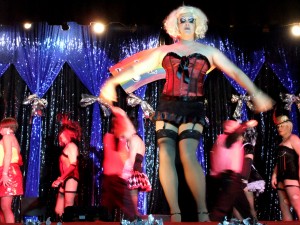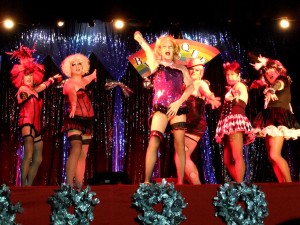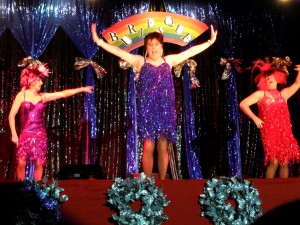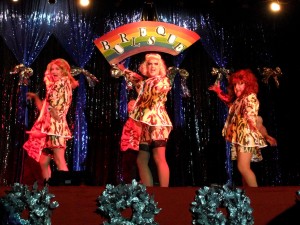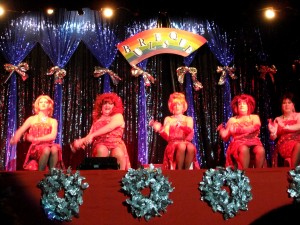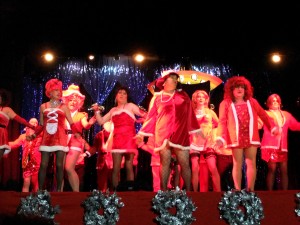 It was that time again, when tinsell bedecked the halls of Marrickville Town Hall.
Pollys last dance of the year, always a hoot, always fabulous shows, always hot dogs at the canteen, and always .. ALWAYS Amarillo (Click highlighted link to view).
By twenty minutes to midnight, i began to notice a shift in the crowd, a change in mood (and not because of any consumption of Bex or Mogadon), distress and hysteria was palpable on the dance floor, men began to clutch their pearls, women began to plot an occupy movement, as a united entity the crowd was on tenderhooks.
'Would the song we came here to dance to not be played this evening?, surely not'.
And then at exactly 11.45pm the first strains of 'Amarillo' burst fourth from the speakers, and all was good in the world, the old hall heaved a sigh of relief, and the dance floor, and it's occupants, danced as one to the dulcet tones (and large plastic framed spectacles) of Tony Christie.
The crowd whirled and clapped, i began to cry before sinking to my knee's (for the second time that evening), overcome with emotion and frenzied joy, i was at one with my people, the only people i can imagine who would understand, and celebrate my passion for Tony Christie.
And who are those wonderful people?, 'The Pollys Crowd', that's who.
Long may Pollys sail, and long may we 'Sha la la la la la la lah'.
Tags: 1970's, Amarillo, Art, Australia, Camp, Clothes, Comic, Fair day, Fashion, Funky, Gay, Gay marriage march, Get Up, Guys, Inner West, Lesbian, Mardi Gras, Melbourne, Men, Newtown, Op shop, Pollys, Pollys social group, Retro, School, Street Art, Sydney, Television, Tony Christie