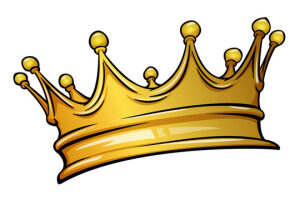 Do I like the Royals?
No (mostly).
Am I utterly fascinated by the ferocious, stubborn, violent power and pearl clutching drama and hysteria?
ABSO-FREAKIN-LUTELY.
What is playing out right now as the rein transitions to King Charles III is a real insight in to human nature. The roar of opposition to the new season of The Crown is being driven by the mysterious 'men in grey'. They are wresting and forcing the narrative to change.
It's the ultimate gaslighting.
We were ALL there through this period of history, we ALL remember what happened and how it played out, yet they are insisting this is all fantasy. It's classic behavior and has been seen to work before. Corrupt officials telling a witness what they saw didn't really happen how they think it did. Once the witness cracks and thinks 'maybe I didn't see what I thought I did' bingo!, that's all they need, a seed of doubt.
What's happening now with the press is gaslighting on a MASSIVE scale.
The public (to a very large extent) has shown over and over again that they're too lazy, too greedy, too weak to confront reality and engage in critical thinking. It's really too much bother to independently think, and they'll just go along with what they're told.
They will then vehemently defend that position, because to do otherwise would mean they were wrong, and again, that's too much bother and distraction. The men in grey win again. When John Major and Tony Blair are your character witnesses, I know who I'll be believing.
Of course The Crown has to approximate and recreate dialog, which gives the men in grey the hook to SQUEAL 'Fiction!', but, I'm still willing to bet at least 80% of what is portrayed is very, VERY accurate.
It's SO much easier to go along with what you're told, than to pause the conversation and say, 'Hang on a sec, have a look at this mob and what happens, and what is STILL happening'.
If I had kids, the one piece of advice I would drill in to them is, 'Question EVERYTHING'.
? ?
Tags: 2022, Australia, Australian television, Brisbane, Camp, Cinema, Dining, Docplay, Documentary, Drugs, Elizabeth Street, Facebook, Fair day, Fashion, Feet, Flinders Street, Food, Gay, Gold coast, Guys, Hey Hey It's Saturday, John Waters, Kings Cross, Lesbian, Mardi Gras, Melbourne, Men, Midsumma, Movies, Newtown, Porn, Retro, Social media influencer, Stoner, Sydney, YouTube