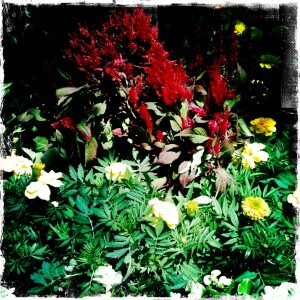 A Saturday morning musing.
Me being me, I'm loving all the Royal chaos and drama, but also, I must admit, I'm feeling 'VERY' uncomfortable with Harry and Oprah etc discussing trauma, PTSD, anxiety etc. Is part of it me being worried because it (here comes that word) triggers me? yep, probably a 'bit', but it's more than that. Genuinely, I know it's good to talk about such things.
Hear me out (or not), I'm 'really' worried, because, I know celebrities and royals are people too, but it's bullshit to think that they don't have greater support that their (here comes another shudder word for me) privilege affords them. They have the safety nets, they have the fundamentals like shelter etc.
When an issue, both social or medical becomes cause célèbre, yes, the public and Gov'ts become aware, but with that, often soon after, comes a perception of, 'Okay, we know about that now, isn't it all fixed, get on with it, we don't need to keep hearing about it'.
No more evident has this been seen post marriage equality. In my experience many now think, and assume, 'Well, now it's out in the open, just get married, find a boyfriend, be openly gay, what have you got to worry about'.
There is no instant magic wand, one piece of legislation, one allowance by the public does not instantly erase thousands of years of distrust, homophobia, damage, violence, pain and dysfunction. But, people think it has. It's the same with the addressing of mental illnesses and disorders.
I see this with OCD, depression, and chronic anxiety. When something IS discussed, and becomes a (I've gone to the trouble of copying and pasting this term, so I'm going to overuse it) cause célèbre, the seriousness of the situation, for the average Joe struggling with these disorders and illnesses, can be trivialized.
These decimating situations can be co-opted, sometimes in well meaning empathy, 'Well, it's not so bad, I have OCD, I like to hang my washing strait with the same coloured pegs' . . ummm, no, that's not OCD, that's a quirk.
The same with Complex trauma/PTSD, everyone can say they've been impacted by trauma. The risk I fear is people may come to think, 'Well, I've had trauma, I got over it, you just need to get on with it'. Never quite grasping the multilayered and truly disabling depths Complex trauma can be.
Once you add in Oprah and Hollywood, and yes, for the first time in my life, I'm going to use the word, 'privilege', I worry this will come back to cause great trouble and heartache to the truly marginalized.
The gov't will probably throw some money at the problem, but in many cases, that could work against the marginalized, because the Govt's perception is, 'We gave money, you should be fixed now, what are you complaining about'.
No more has this phenomenon been better manifested than in 'RU Okay' day. Where Govt's and work places think that if they hand out some balloons and Donuts one day a year, that somehow negates the still appalling and damaging behavior by them towards people for the other 364 days a year.
I get what Harry is saying needs to be talked about, but I've seen good intention backfire and work against people. The reality is, there IS a vast difference in circumstance between a Harry and an Oprah, and a suburban shit kicker man or woman sexual abuse and/or violence survivor, sitting at best, in a housing commission flat. Crippled by nightmares, addictions, decimating physical manifestations, trying to get on, or stay on, a pension as they're demeaned at every step by govt departments trying to save a dollar and reduce percentages.
The conversation needs to be far more nuanced and forward thinking for the impact on the most vulnerable and desperate than what I'm seeing.
The news cycle is fickle, soon Harry and Oprah will be last weeks news, and the general public will be left thinking, 'Haven't we talked about that? Isn't that all sorted for you?' This can, and I'm almost certain will, come back to bite the most vulnerable people on the arse.
If the balloons, t shirts, donuts and ribbons come out, we're in trouble. It's far too big, far too delicate to be 'Oprah-ized', for want of a better word. Just my thoughts, your mileage may vary.
Tags: Australia, Brisbane, Camp, Cinema, Dining, Drugs, Elizabeth Street, Engadine McDonalds, Facebook, Fair day, Fashion, Feet, Flinders Street, Food, Gay, Gold coast, Guys, John Waters, Kings Cross, Lesbian, Mardi Gras, Melbourne, Men, Midsumma, Movies, Newtown, Porn, Retro, Social media influencer, Stoner, Sydney, YouTube