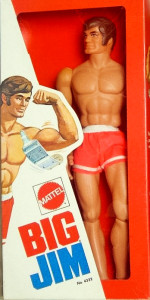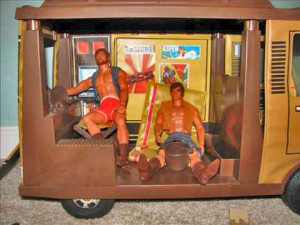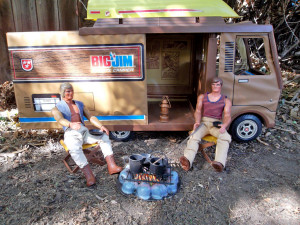 Oh man, when i was ten years old i was SO hot for Big Jim, i can't even begin to tell you.
Just look at him, tho he had a plastinated body, his arms were supple rubber. I have a vague
memory of drawing a tattoo on Jim's arm, even then i was projecting an admiration of rough trade.
By far Big Jim was the hottest action figure ever. I can see the allure of GI Joe, especially the one
i had, which sported a real beard, but Big Jim rocked my world, and ignited a fascination in me for red scooped, satin shorts, which lasts with me to this very day.
Like Jim and his hand drawn tattoo, i decided one day that GI Joe
needed a make over, and so i got out a razor blade and shaved him, which, let me say, was far better in theory than practice.
Tags: 1970′s, Australia, Big Jim, Brisbane, Camp, Cinema, Dining, Drugs, Fair day, Fashion, Food, Gay, GI Joe, Gold coast, Guys, John Waters, Kings Cross, Lesbian, Mardi Gras, Mattel, Melbourne, Men, Midsumma, Movies, Newtown, Porn, Retro, Stoner, Sydney, Television, Wollongong