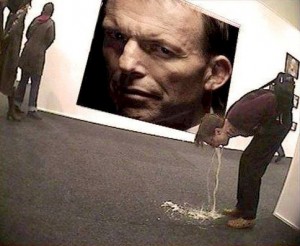 Phew!!, sure as shit glad I had Crimsafe put on all my windows, after the federal budget shitting on the support of the unemployed, i'm going need it with the soaring crime rates that are coming.
I do however have a business tip for anyone looking to get rich over the next few years, invest in body bags, with the disability pension now being a performance based process, many who are teetering with mental illness and the stigmas, shame, humiliation and difficulties that comes with it, facing the trauma of treatment and the exhausting task of trying to have your illness understood, and now having to repeatedly justify your agony, I predict the suicide completion rates will sky rocket.
Take a bow all who delivered this to us, you should soon feel the cold trickle of blood on your filthy hands.