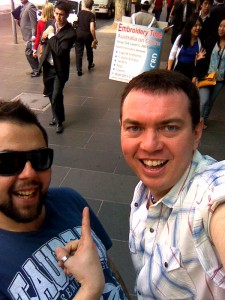 My nephew Dax and i mocking someone trying to earn an honest dollar by walking around in an 'A' frame advertising board.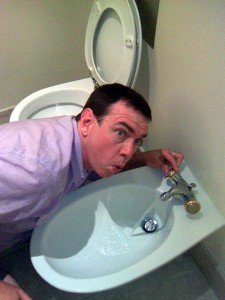 Twas a hot parching summer in Melbourne, and one got hydration where one could.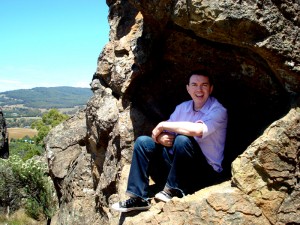 Rock cave at Hanging Rock.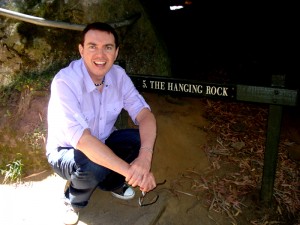 Hanging Rock.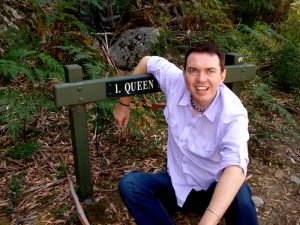 Hanging Rock Queen.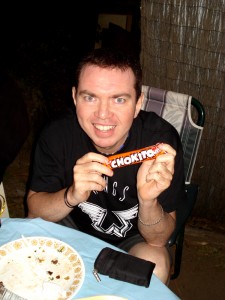 Chokito.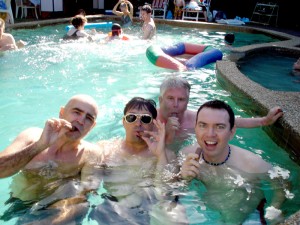 'Posters Anual Polly Waffle Pool Party' our friend Rick at the back seems to have perfected a rather unique style of consuming said confectionary.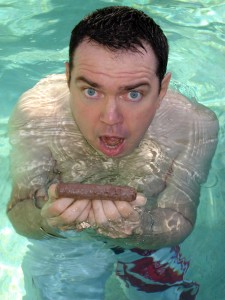 Look what i found in the pool.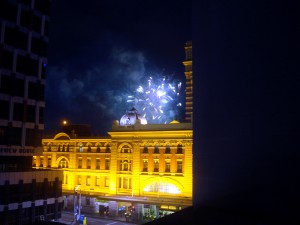 Crackers over the Yarra.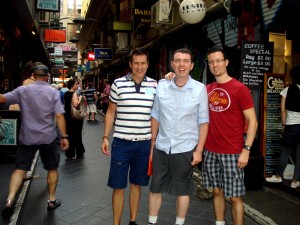 Princess Stephanie, me and Phillip from Melbourneloft.com in our favorite Melbourne laneway for breakfast.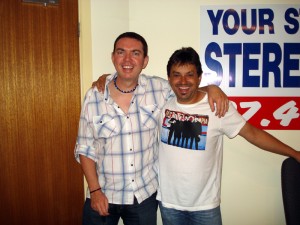 Me and Sherbie after hosting the 'Let it be Beatles Radio Show'.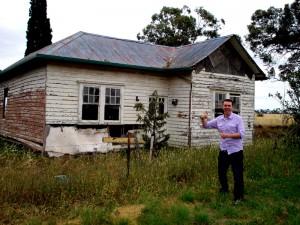 Aunty Em!, Aunty Em!!, it's a twister!, it's a twister!!.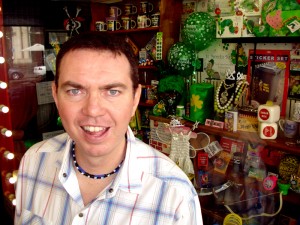 Outside my favorite joke store where i purchase all my fake dog shit and vommit.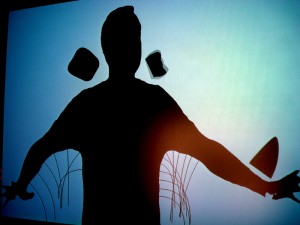 Spooky Tammy shadow.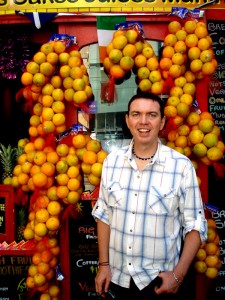 Fruit.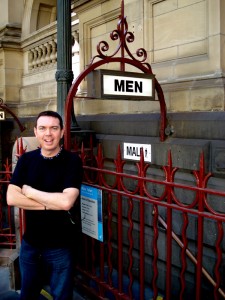 Standing guard.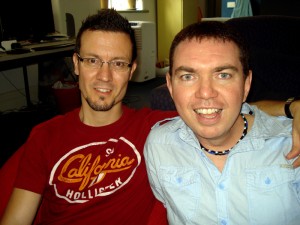 My host Phillip, and i.