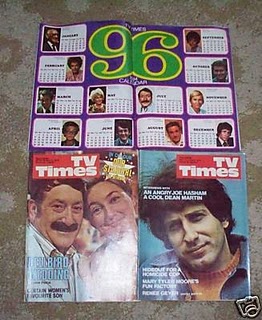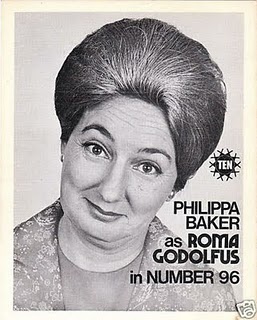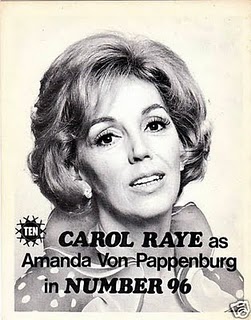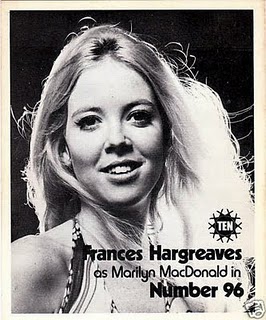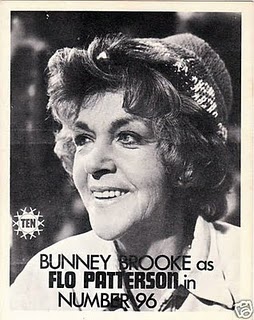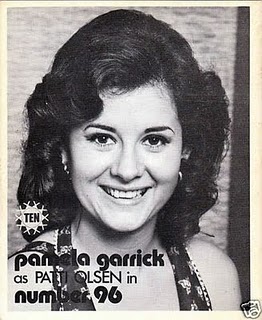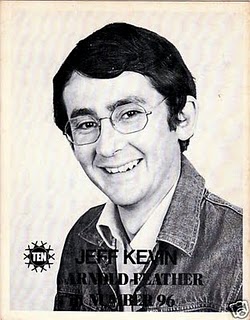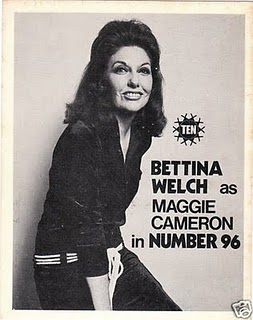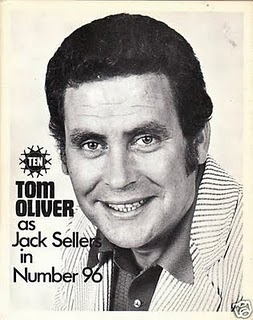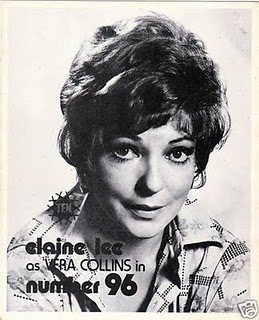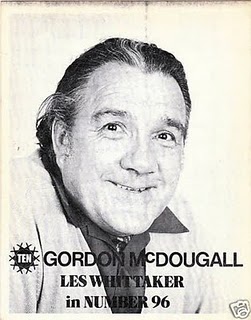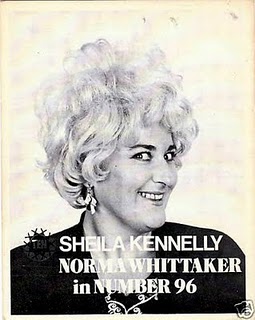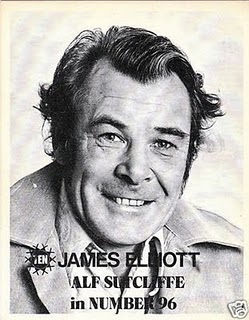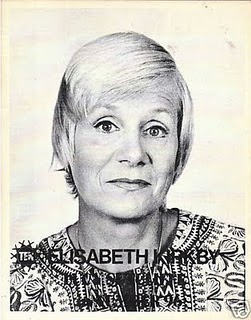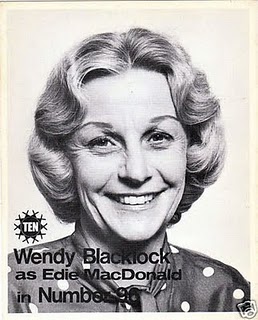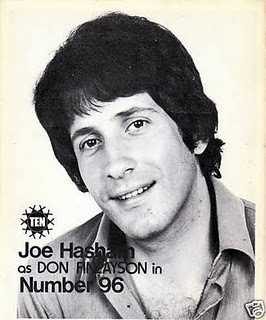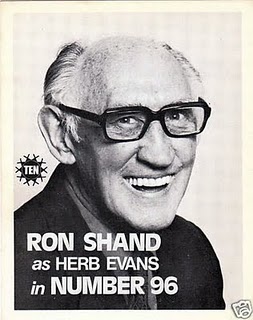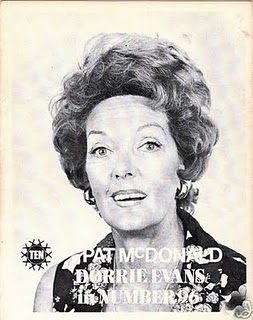 Recently while scouring ebay i came across the above gems from Number 96, little b/w personality cards that the studio used to send out to fans of the show.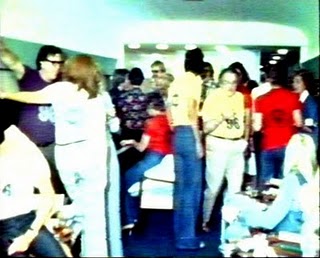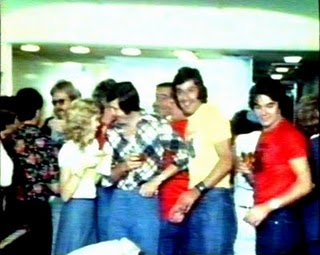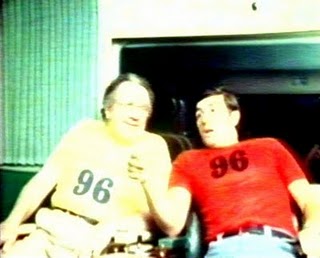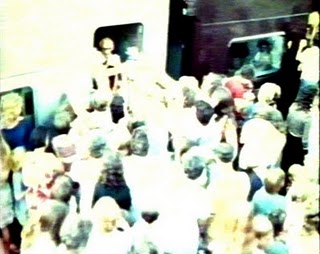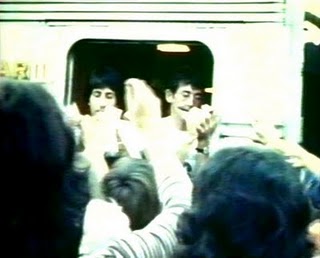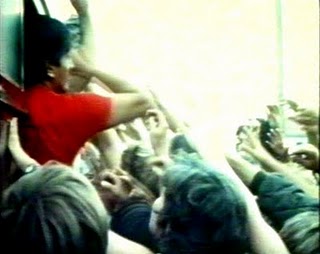 Amazingly after years of thinking it was lost i just found the card (See below) i had been given by Mike Dorsey who played Reg (Daddy) MacDonald on the show, the above screen captures tho bad quality show the moment i was given this card.
Years ago in 1974 the cast of Number 96 traveled by train to Melbourne for the Logie Awards, i'm guessing this was around April 1974 as that's when the Logies are traditionally held. At the time even tho only nine years old i was allowed to watch Number 96, which kind of gave me almost celebrity status at school.
My dad had had a severe heart attack at this time, and before a visit to the hospital my sister took me to Corrimal train station to greet the Number 96 express (Even at that age i was a fame whore) I remember the jostle of the crowd, and i remember it started to rain afterwards. The train pulled in to Corrimal station and the stars appeared at the carriage doors to hand out these photo cards, i think Mike Dorsey threw this one and i dropped it in a puddle, hence the slightly traumatised state of the photograph.
I remember calling into the corner store on the way to visit my dad to get him some lollies, and going into intensive care to excitedly show him my almost first brush with fame (Humphrey B Bear when i was five really can't count can it?).
Years later when i got the Number 96 Pantyhose Strangler DVD set i was amazed to see in the special features footage filmed at Corrimal station when the train pulled in, I've searched, but alas no sign of a little Greg with goggled eyes, staring up in abject awe at these local, early filth mentors for him.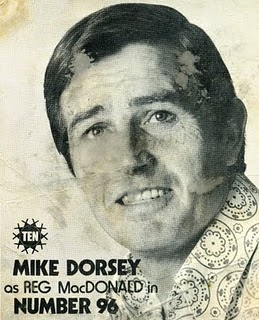 For all things Number 96 click "Here".
Tags: Number 96